Motion Aid
Natural Motion Sickness Relief
a positive body experience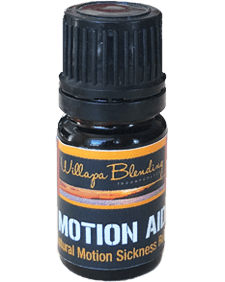 5 ml
Usage: For topical use only. One half hour before travel, apply 2-3 drops to each area; behind ears, navel & belly, temples, and chest. Put 3-4 drops in hands and inhale.
Ingredients: Oils of almond, ginger, lavender, pepperment & patchouli.
Helps With:
Anxiety / Stress
Cough / Cold
Motion
Warnings: Keep out of reach of children. Discontinue use in the event of any allergic symptoms or discomfort. Consult physician if you have epilepsy or seizure disorder. Do not use if pregnant or nursing. Do not use on children 6 years or younger.
Note: These statement have not been evaluated by the FDA. This product is not intended to diagnose, cure or prevent any disease.